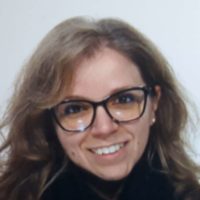 Gaia
Germanese
Ricerca:
Superconducting Detectors
Supervisore:
Francesco Giazotto
Stanza:
NEST Laboratories
I was born in Campobasso in 1990 where I got my Scientific high school diploma (mark 100/100 cum laude). I studied Physics in Pisa, where I obtained my bachelor degree, discussing a dissertation about "Einstein Coefficients and Planck's Distribution" supervised by Professor K. Konishi. During my Master Thesis in Physics of Matter, I fabricated and characterized a Mid-infrared Quantum Cascade Detector with a Graphene Field-Effect read-out at NEST Laboratory, supervised by Professor A.Tredicucci. I obtained my MS with 110/110 cum laude on June 2019. Then I joined the Superconducting Quantum Electronics Lab (SQEL) group of Dr. Francesco Giazotto at NEST Laboratory. My research will focus on detectors based on superconducting systems.
Presentations
2021
Electronic and thermal properties of superconducting Josephson devices Presentation
15.10.2021.
2020
Renewable energy: graphene for hydrogen storage Presentation
14.09.2020.